Runway No Koibito
Ongoing shoujo, 1 seul chapitre paru à ce jour
Auteur : TANAKA Wataru
Dessin : SHIBANO Yuka
Résumé :
Notre protagoniste Shinsato Yui est un mannequin très populaire qui suit les traces de sa mère, ex-mannequin, qui a abandonné sa carrière à la naissance de sa fille. En plus du mannequinat, la jeune femme compte plusieurs cordes à son arc, elle apparait ainsi dans des dramas ou des émissions.
Désireuse de répondre aux exigences de sa mère qui est également son manager, Yui ne vit que pour son travail.
Son quotidien est bouleversé à l'arrivée de Yanada Aki, une débutante dans le milieu, qui est une grande fan de Yui et qui va devenir sa colocataire. Les jeunes filles ont des personnalités totalement opposées ce qui ne facilite pas le colocation. De plus, Aki a un potentiel énorme et attire rapidement les regards vers elle, y compris celui de Katsuki, un célèbre photographe mais également l'ex petit-ami de Yui.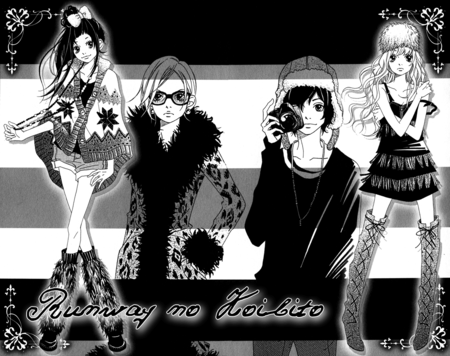 Mon avis :
Une sorte de Nosatsu Junkie en plus mature. Le premier chapitre m'a laissé une très bonne impression. Ce manga possède un grand potentiel.
Le dessin est très agréable.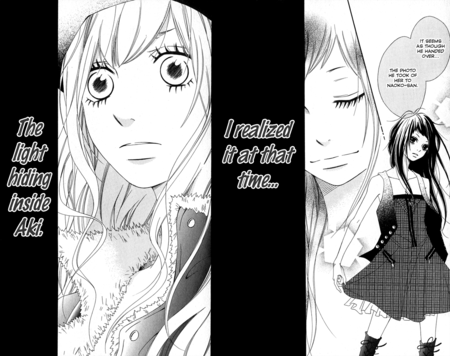 Summary from Chibi Manga
The N°1 dream of every woman in the whole country, Charisma's model Shinsato Yui. Yanada Aki was scouted as a future model in the rural Do. Aki admires Yui, the cool Yui... Even if they're about totally opposites, the two become close friends. However, Yui very quickly seems to be part of Aki's work, love and a threat?! From the glittering runway, here is the first volume of a woman's battle for elegance and grace!
Follow me on Twitter
Articles liés / recommandations :
Strobe Edge
B.O.D.Y
Bokura Ga Ita
Bokura wa Itsumo
Chocolate Cosmos
I love HS

Kirei no tamago
Kokoro botan
Kaichou wa maid-sama
Le sablier (sunadokei)
Pink Choodai
Sagashimono
Venus Capriccio
You're my girlfriend