K-ENTERTAINMENT
Leeteuk des Super Junior confirmé pour "We Got Married"
Leeteuk rejoint le casting de "We Got Married" dès le 8 octobre aux côtés de l'actrice Kang Sora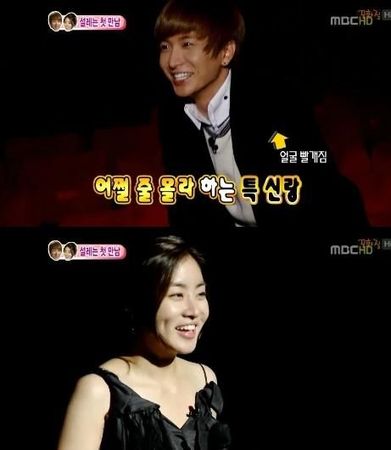 Credits : allkpop
Comeback des Secret le 18 octobre avec leur 1er album avec un concept chic et glamour
Performances du Hallyu Dream Concert 2011
CREDITS & MORE VIDEOS on ALLKPOP
La série noire continue pour Big Bang
Alors que l'activité du groupe est en pause suite à l'accident de Daesang, l'attention se porte désormais sur GD qui est soupçonné d'avoir pris de la marijuana (c'est pas bien les jeunes, il ne faut pas faire ça !!).
Je vous invite à lire l'article suivant (en anglais) qui se demande si c'est la fin des Big Bang : Is Big Bang on the verge of collapse?
La tournée Super Show 4 des Super Junior débute en novembre
Je vous avais annoncé la venue des Super Junior en France en février 2012. Leur tournée mondiale va débuter en novembre par la Corée suivie par des concerts dans les grandes villes asiatiques notamment Osaka, Pékin, Bangkok, Singapore. Avant de passer par les Amériques et l'Europe.
Brown Eyed Girls Performances MBC Gyeongnam Concert
Brown Eyed Girls on

Sketchbook
Credits : Omona They Didn't
Se7en assurera la promotion de son nouvel album en Corée & au Japon en janvier 2012
"Paul Wadey from the Korean Culture Centre stated that London fans were first attracted to K-pop because of the unique fashion styles, and now they have gotten to know the artists' through their lyrics, and are impressed with the different genres of music incorporated into K-pop, as well as the state-of-the-art music videos. Nights dedicated to K-pop are regularly taking place in clubs all over London and it goes without saying that the fans are creating flash mobs, where they gather to emulate the artists' dance moves, songs, and watch music videos together.
In regards to the K-pop nights, Wadey remarked, "We didn't advertise or anything and about 95 per cent were non-Koreans.""
J-ENTERTAINMENT
Yamashita Tomohisa & Nishikido Ryo quittent NEWS !!!
Johnny & Associates Inc. ont annoncé le départ de Yamashita Tomohisa & Nishikido Ryo du groupe News. Yamapi continue sa carrière solo & Ryo va pourusivre ses activités avec Kanjani.
News continue son activité avec les membres restants : Koyama Keiichiro, Kato Shigeaki, Masuda Takahisa, & Tegoshi Yuya.
Tomohisa Yamashita:
"One of my biggest achievements has been to be able to work in a group called NEWS, and to have had so many fans support us. Going solo will be a challenge. I know that it'll feel different and I'll go through hard times unlike anything I've ever experienced, but I want to use the skills that I've learned in NEWS to each and every job I do from now on. I'll do my best and stay focused so I hope I can stay good rivals with the other five guys."
Ryo Nishikido:
"It has been an amazing experience to have been given the chance to work in both NEWS and Kanjani8, and I want to say a huge thank you to all of my fans who supported the Nishikido in NEWS. Being part of two groups, there were scheduling conflicts that couldn't be resolved no matter how hard I tried. I felt bad because it was getting very difficult to plan CD releases and concert tours on both sides, which ultimately lead to this decision. I wish Koyama, Kato, Masuda, and Tegoshi all the best in delivering a new NEWS."
Credits : Omona They Didn't
Jin Akanishi collabore avec Jason Derulo
L'ancien chanteur des KaT-Tun qui continue sa carrière en solo aux USA collabore en ce moment-même avec Jason Derulo pour son prochain titre intitulé "Test Drive"
Les maisons de disque japonaises se battent pour signer Kara
Le succès de Kara au Japon fait tourner la tête des maisons de disque. Le contrat qui unit Kara & Universal Music Japan se terminant bientôt, toutes les autres maison de production sont à l'affut de cette opportunité.
Lire l'article du site Allkpop à ce sujet (en anglais)
HEY! HEY! HEY! Music Champ propose un Kpop special le 10 octobre
Pour fêter les 18 ans de ce show, HEY! HEY! HEY! Music Champ prépare un kpop special d'une durée de 2 heures.
Au programme : After School, T-Ara, Rainbow, etc...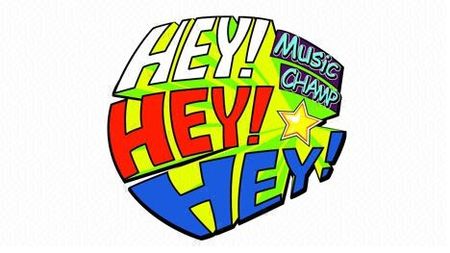 Les 4minute sont de retour sur le marché japonais avec un 6ème single intitulé Ready, Go
Koda Kumi de retour en novembre avec "Love me Back"
Plus rien n'arrête la pop diva !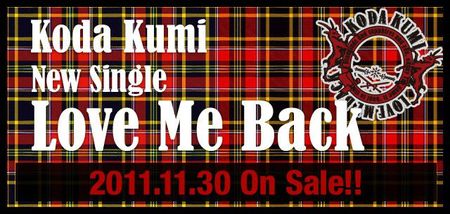 Kuroki Meisa de retour en décembre
Kuroki Meisa revient en décembre et fera la promotion de deux titres : Breeze Out & Woman's Worth
Le titre Woman's worth est actuellemment utilisé pour une pub (cf vidéo)
Il y a peu, je vous avais parlé de la collaboration MIYAVI vs KREVA sur le titre "strong"
Ci-dessous une version exclusive de "Strong" chanté et interprété par Miyavi.
Nouvel album pour NICO touches the walls
La sortie du nouvel album des NICO Touches the Walls intitulé HUMANIA est prévue le 7 décembre
The Gazette - Suicide Circus MV

the GazettE - THE SUICIDE CIRCUS [PV] par decomposition
BONUS
Des nouvelles de Mizushima Hiro
Des nouvelles assez particulières : le jeune acteur et auteur a fait un photoshoot habillé en femme pour le magazine "Numero TOKYO"